Our Mission
The Bruce Krier Charitable Foundation supports education and the environment with a specific focus on educational grants to local schools, local environmental programs, and college scholarships for graduates of local high schools.
About Bruce Krier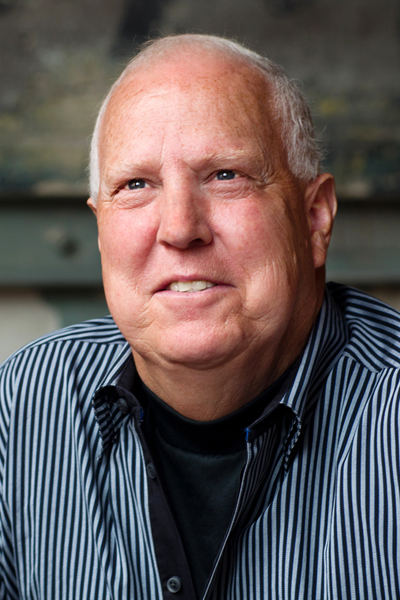 Bruce Krier established the foundation that bears his name in 2008. Bruce was a local small business owner that attributed his success to hard work and education. He believed education is the building block to any career one may desire. Education is something no one can take away from you, and it is something you can always take with you in life. He also believed one should never stop learning, and that learning was not just restricted to the classroom. You could always educate yourself by reading, working, interacting with other people from different walks of life; in fact he believed that you considerably hindered your ability to learn if you only relied on the classroom.
Bruce represented the fourth generation of the Krier family to own and operate Krier Foods in Random Lake, Wisconsin. For 30 years Bruce worked hard to grow the business while never losing sight of the family values that he brought from home to the work place. In typical Bruce fashion, he educated himself on the business in order to stay ahead of the competition. He tried to educate his employees about life anytime the opportunity presented itself. He preached the importance of working hard, servicing the customer, and how important it was to save a dollar along the way.
In 2005 Bruce was diagnosed with cancer, and with no hesitation, he educated himself on the disease and fought it for 8 courageous years. He established the foundation as a way to continue to preach the importance of education. He wanted to give people who otherwise might not have the opportunity a chance to expand their education beyond their dreams. To date, the foundation has given out about $600,000 in scholarships, and we are just getting started.
Bruce Krier's Philosophy
In establishing his foundation, Bruce Krier asked the Board of Directors to keep his philosophies in mind when investing and distributing the Foundation's assets.
Bruce believed education was the reason for the Foundation's existence. He credited education with giving him everything that was important to him. His education was his ticket to growth. It opened his eyes and expanded the world for him. Education is the only thing he believed he could give that was of lasting value to others.
Bruce wanted the Foundation to set a visible example that education is important in the communities it supports.
Bruce was very passionate about St. Marcus Lutheran School because it takes children from the worst conditions and graduates 100% of them from high school and approximately one-third of them from college.
Bruce supported environmental programs because his company, Krier Foods, is an agricultural, environment-based business and because the deeper Bruce immersed himself in nature, the closer he felt to God.
Some of his most positive experiences in life were when Bruce was in the midst of nature as he petted a bald eagle, traveled the Amazon, and helped rehabilitate injured animals.
Bruce believed strongly that his Foundation should support educational and environmental causes in the Cedar Grove, Belgium, Northern Ozaukee, Oostburg and Random Lake communities because his company, Krier Foods, draws employees and resources from these areas.
Bruce believed in fighting for the underdog, living one's faith and being aware of the needs of others.